Installee a Grenoble depuis Aout 2017, je couvre vos conferences et vos evenements sur toute l'Isere. Vous pouvez me contacter par telephone au 0767110966.
Adva was created by Laure Divisia to bring a fresh dimension to the market for conference photography in Yorkshire and the East Midlands.
Laure Divisia has covered events in London, Paris and Brussels for ten years and has been based in Sheffield since 2007.
Her aim and passion is to catch people's expressions that speak more than words. The result is a valuable record of events through photos with a real impact.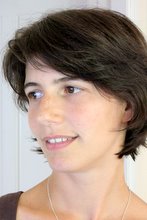 contact Laure Divisia on 07870337672 or by email: laure.divisia@gmail.com