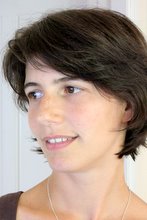 ADVA specialises in event photography, including conferences, award ceremonies and corporate functions. In real time you can have professional quality images on your social media and Within 24 hours you will have online access to high quality images for your websites, press and publications.
My passion is to catch people's expressions that speak more than words. The result is a valuable record of events through images with a real impact.
Contact Laure Divisia on 07870337672 or by email: [laure].[divisia]@gmail.com.
Conferences
When you invest time and effort in the preparation of conferences, away days and events, you want photos of the highest quality to give you a lasting record of its success. Adva's photographs will allow you to continue to benefit from your event long after the day is over.
Our time frame for delivery can be as short as 2 hours after the event. The photos can be selected, cropped and taylored to the size you need.
Events
Away days, awards ceremonies, panel discussions, audience events, Q&A sessions. Individual and group shots of guests are captured throughout the event.
Videos
I also offer short videos (around two minutes) consisting of one or two interviews with delegates on why the conference is important to them combined with images and footage of the conference to give a good feel of the event.
On site portraits
People are the front window of your organisation. For your website, publications and marketing material, it is essential that your photos fit with the image you intend to convey. We will discuss the impression that you are trying to create and take the pictures with the least disruption to your day-to-day business.